Heritage Buckle Contest
NMCGA board members, county fair board members, and award sponsors will collaborate in deciding the final winners from each county. Winners will receive a belt buckle and a one year junior membership to NMCGA. All county winners will then be automatically advanced to the Statewide Heritage Contest, where their essay submissions could earn them a $1,000 scholarship funded through the NMCGA Promotions and Marketing Committee. The state wide winner and their family will be awarded and recognized as special guests during the 2023 Joint Stockmen's Convention. 

​Youth, ages 9 to 15 years, in all 33 counties of New Mexico are eligible to apply, but previous winners will not be selected to receive honors. Entries require a 200 to 500 word essay response to the prompt: "How would you like to continue your family's agriculture heritage to better your community?" Essay submission deadline is May 12, 2023.
---
 Past State Winners
2022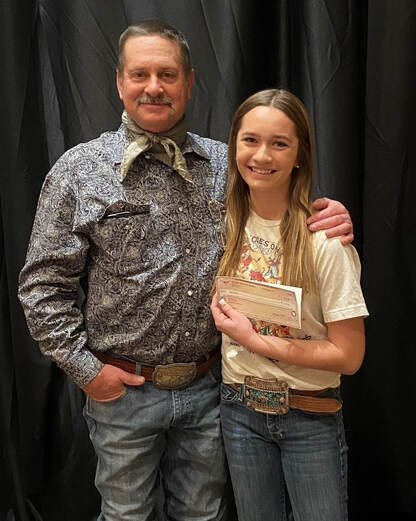 (L-R) David and Macklee Cain, 2022 Torrance County winner, sponsored by Nolberto & Carlene Hernandez.
2021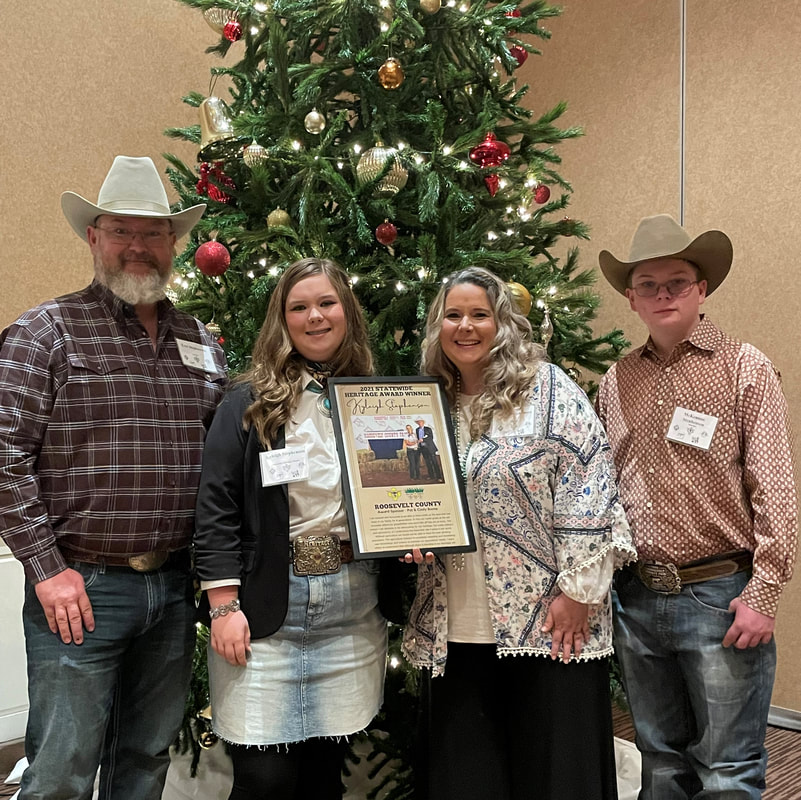 (L-R): Trey, Kyleigh, Sheila and McKennon Stephenson. Kyleigh was the 2021 Roosevelt County winner, sponsored by Pat & Cindy Boone.