Female Mexican Wolf 2754 is on the move again!
By: Michelle Frost-Maynard, NMCGA
The Mexican wolf dubbed Asha last winter is back.  Once again, the wolf is north of I-40. That is outside the United States Fish and Wildlife Service's designated territory for Mexican wolves in New Mexico.
Last winter the wolf entered northern New Mexico near Clines Corner. Weeks later, she was captured near Taos, and then released again in Arizona. On Thursday, the New Mexico Department of Game and Fish issued a statement that the collared wolf has been positively identified. This time the wolf is near Jemez Springs.
More than half the Mexican wolves in New Mexico do not have tracking collars according to Loren Patterson, President of the New Mexico Cattle Growers' Association. "We do not know if this wolf is alone or whether she is traveling in a pack. We urge New Mexicans who are not accustomed to having the Mexican wolf in their backyard to exercise caution, especially for vulnerable children, pets and livestock in rural areas.  Regrettably, this is another installment of what we can expect in the future."
The Mexican Wolf is a protected species under federal and state law. According to the New Mexico Department of Game & Fish, Mexican wolves have endangered species protection. Harming, harassing or killing Mexican wolves may result in a hefty fine or incarceration.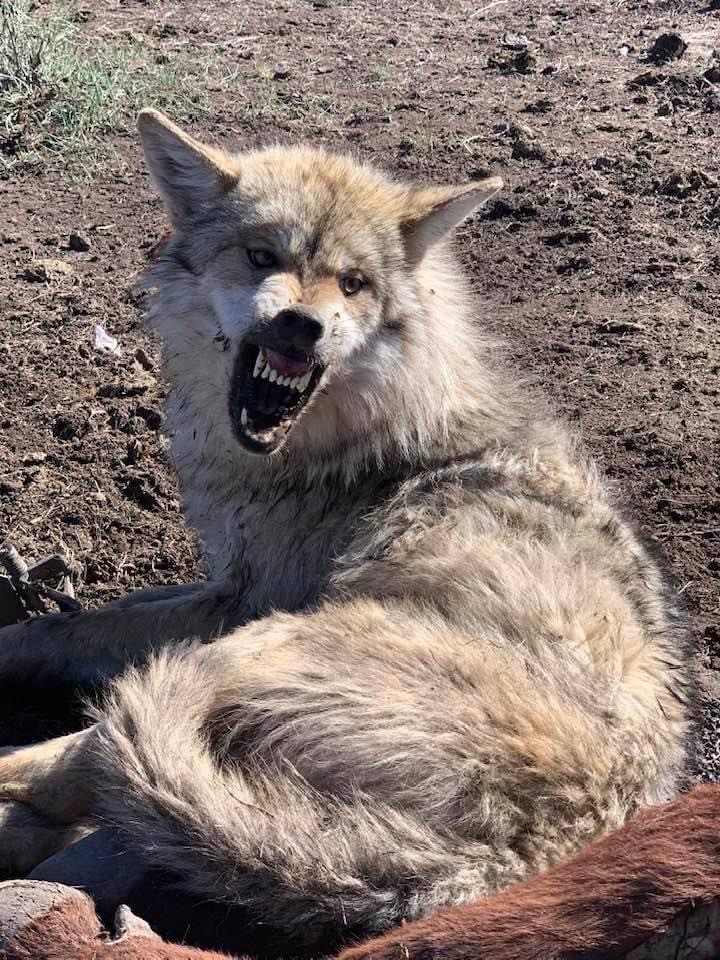 ---
NMCGA Photo Contest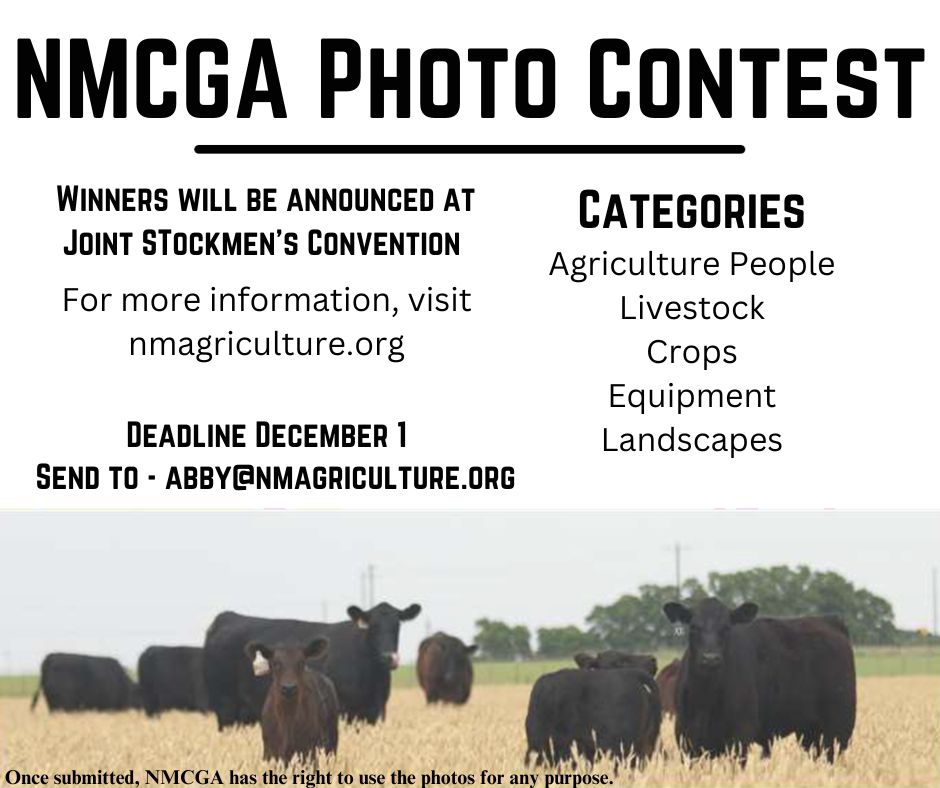 Please find the rules and more information below.